PROGRAM
Climate action in support of the Paris Agreement
PLENARY LECTURE
Our plenary session bring together all attendees to hear from some of the most inspiring scientist.
PARALLEL SESSIONS
Scientific presentations are grouped in six topics divided in parallel sessions.
POSTER SESSIONS
Special areas will be dedicated to the exhibition of posters to provide a further opportunity to present your work.
SIDE EVENTS
Side events include networking and regional events that share experiences and innovations as well as increase opportunities for dialogue
Climate action in support of the Paris Agreement
Climate action in support of the Paris Agreement
The 2017 Annual Conference of the Italian Society for Climate Sciences (SISC) aims to foster the scientific debate among scientists, policy and decision makers (Italians and foreigners), NGOs members and other stakeholders whose activities are focused on climate change, as well as its relationships with the environment and socio-economic systems, opportunities and solutions helping in respecting the recent Paris Agreement. The Conference is organized by SISC in cooperation with others Italian Institutions.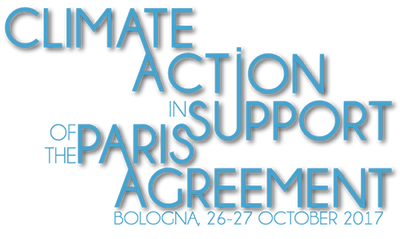 Partners
Join leading academics to discover, discuss and debate the latest ideas and innovations set to change our future.

VENUE
Conference Centre of CNR Bologna Research Area
CNR – Via P. Gobetti 101, Bologna, ITALY
Let's have a look at our Side events!